'A Rare Gift': A Collective Postcard

by
CUCR Writing Retreat
17 February 2023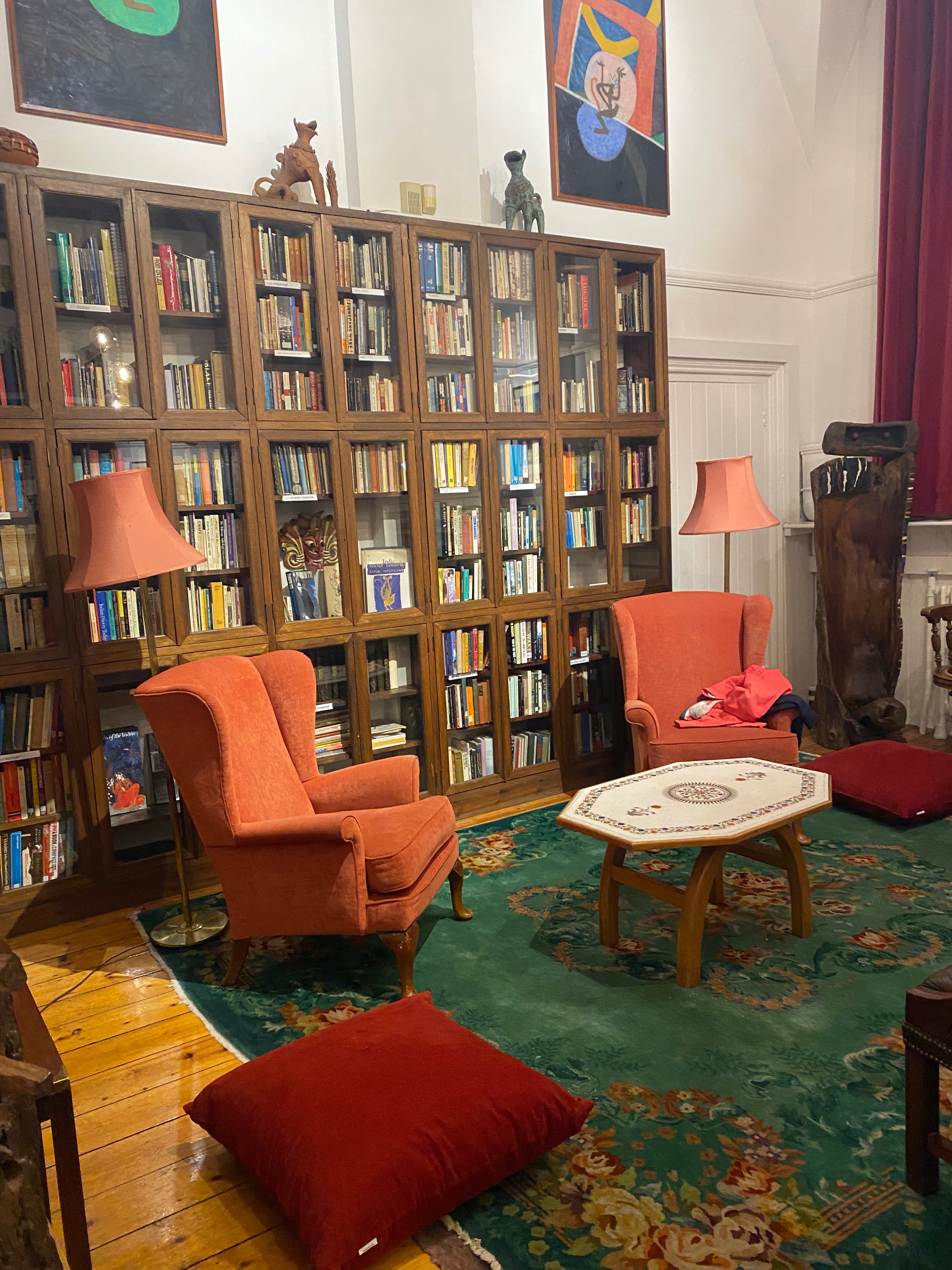 On 11th January, a group of
CUCR
researchers met to write, talk and eat together at the October gallery in Bloomsbury. This was a precious opportunity, ahead of the bustle of the new term, to sit and write alongside each other. We wrote PhD chapters, journal articles, book chapters, cultural strategy, lectures, research proposals. And in the breaks discussed topics from bass culture, the implications of ChatGPT for future writing, to past lives, to what literature reviews are for. I started the difficult task of dismantling an article after peer review to put it back together again and it was a pleasure to do so in such good company.
Emma Jackson
I wish I were able to say something profound and literary here but it's been a long week (trying to get so much done before term begins). Deep thanks to Emma and colleagues at the CUCR - having space to settle and write is a rare gift. I can't remember the last time I was able to just sit and think, undisturbed, for such a time. I worked on a collaboration with an Australian colleague - a handbook chapter on narrative criminology, especially thinking about care and ethics. 
Jennifer 
It was such a lovely and much needed day to sit, think, and write in the company of lovely colleagues and poets - I sat in front of the poetry section in the library of the October Gallery, thankfully the cabinet was locked otherwise I probably wouldn't have done much thinking or writing that day! I worked on the outline for the introduction to an edited collection on experiments in worldly ethnography, that I'm currently working on with a colleague in California and another colleague in Berlin. It's been a project long in the making, and one which I hope to complete while on study leave this term.
Melissa Nolas
Dear Street Signs,
Writing to tell you about our CUCR writing retreat. We headed off campus and into central London. Bloomsbury/Kings Cross area, you know with all those big old University of London buildings nearby. Through a gallery, into a secret courtyard, up a metal staircase to a library room on the top floor. Sturdy tables, comfy writing chairs, squishy armchairs, and even sofas. The type in a pin cushion type style (A Chesterfield?). Writing together with lunch, cakes and walks in between. Sharing our projects, email on hold for the day. Relaxed quiet time. Out into the winter's early darkness, I wiggled across a few squares to Senate House Library. Haven't been in person for years. Found my way to the right staircase (just). Found that book, which I can't get in New Cross. Left bag heavy with more books than I needed. Dinner east, that big place beside the Mosque that serves big platters piled up for sharing. More talk, more writing chat, a catch up. Can we do another writing day soon, please? Please? 
See you back in Laurie Grove tomorrow,
Zoe Walshe 
Hello There,
It was great to have a change of scenery. In between the writing sessions, the lively conversations centred around the struggles of delivering a cohesive thesis. While the PhD and the pandemic have been very isolating, it was nice to remember that I am not alone… if only for the day. Stephanie Guirand 
Thanks for inviting me to be part of the writing retreat.  It was an amazing day with great company and time to work without everyday disruptions. Angela Loum
Before we met for the retreat, I was tied to the kitchen table at home, days coming and going, writing for my master's January deadlines. As happens in periods that call on me to be intensely productive, there was despair, boredom and difficulty as well as incredible calm, thoughtfulness, creativity and breakthrough. The CUCR writing retreat came two days before my research proposal was due, and I had entered into a flow state with it. It felt timeless and comfortable working with other people in the Club Room at the October Gallery, which, like the Sociology PhD room at Goldsmiths, has a vaulted ceiling. The bright room floated up and off as everyone was absorbed. Writing together - and talking about our shared experience of going out into the world and then putting the ideas down - was refreshing. The rose tea and lemon cakes didn't hurt either.  Eleanor Smith-Hahn
It was really useful to break out of the bustle and sit with others, writing, thinking and planning. I felt productive, getting words down and thoughts ordered and it was great meeting the others in the Centre for Urban & Communities Research. Jean-Claude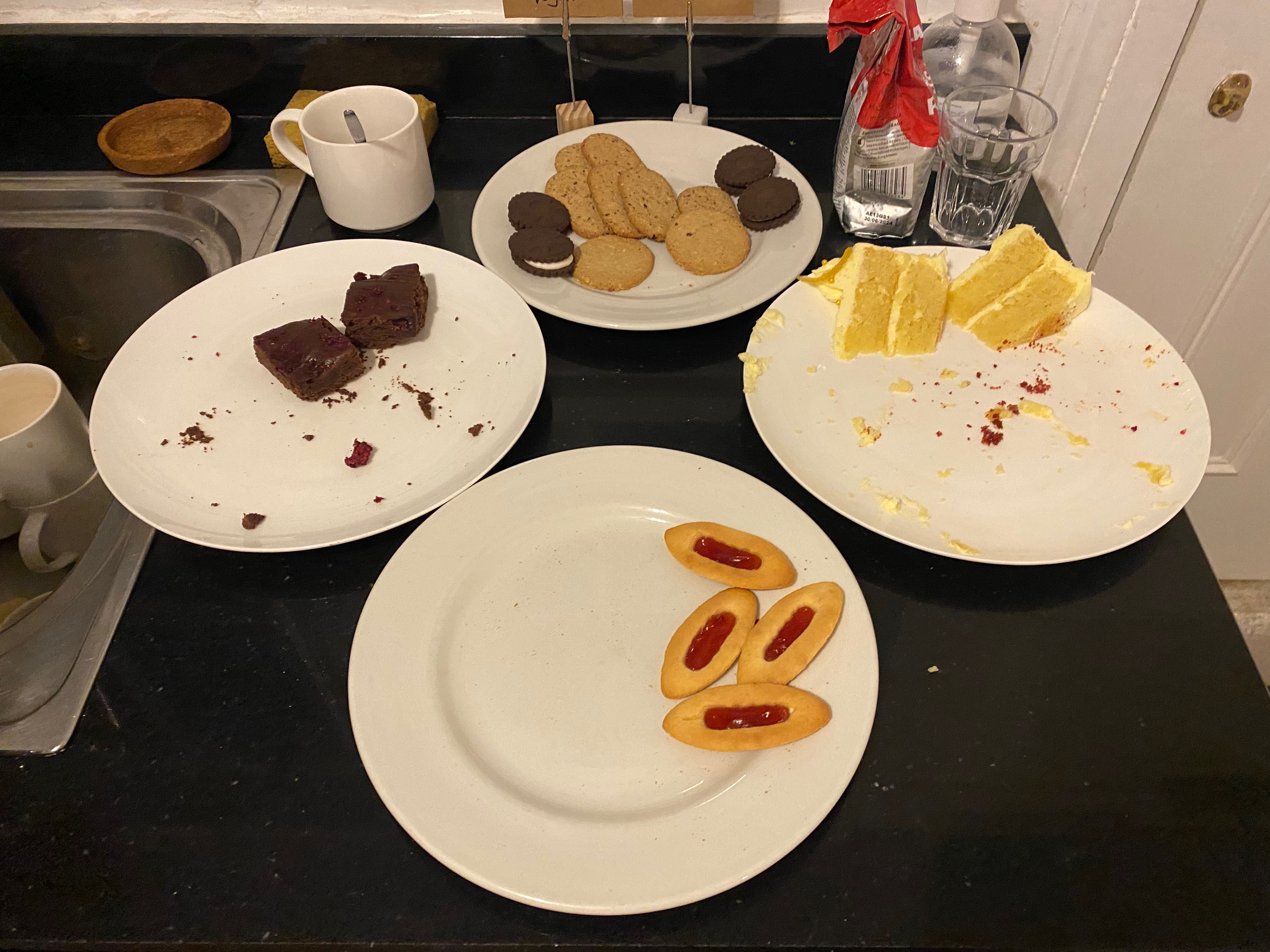 ---
Dr
Emma Jackson
is Senior Lecturer in Sociology and Director of the Centre for Urban and Community Research at Goldsmiths, University of London.
---
︎ Image credits: Zoe Walsh