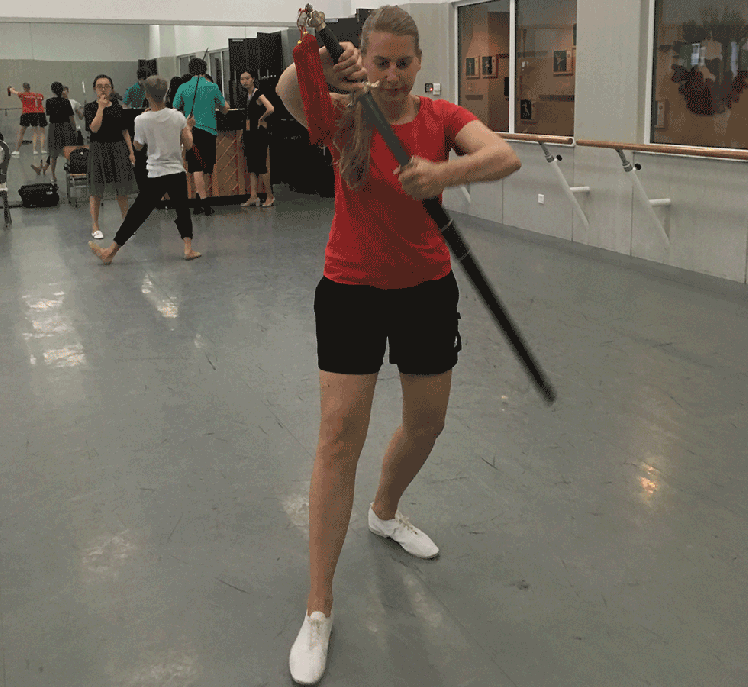 Sword Dancing in the Field
by
Laura Henneke
16 February 2018
Originally published in our
Old Blog
.
With this postcard I want to share my excitement for the unexpected. Last year I participated in a Summer camp in Beijing to improve my Mandarin. In addition to the language classes, and very much to my surprise, the programme also foresaw lessons in Chinese traditional dance. Great! Swinging a wobbly sword while clumsily following the choreography I wondered how this could possibly make sense for my ongoing research about the 'Belt and Road Initiative'. This is China's grand strategy to expand its influence by means of ambitious infrastructure projects across its borders, into territories beyond. Regardless of my doubts I stayed in touch with the dance academy's interpreter over Wechat. Because you never know.
Six months later I find myself in Poland. I am meeting the interpreter from Beijing who is accompanying a dance team on tour in celebration of the Chinese Spring Festival. Turns out that the group is supported by the 'Silk Road Fund' which is linked to the Belt and Road Initiative and mostly used to acquire harbours, build highways, or expand railways across the Eurasian continent. In this case however, the money is invested to promote Chinese culture in Central and East European countries — countries whose participation in the Belt and Road Initiative is crucial for its success. Touring from Bulgaria to Poland, the dancers are greeted by local mayors, appointees for culture to the Chinese ambassador of the respective country, and other important looking people. And I am in the middle of it, observing. Yes, to the unexpected!
---
Laura Henneke
is a PhD candidate in Visual Sociology at Goldsmiths, University of London. With a background in Urban Design and Architecture, she researches the visible and invisible impacts the Belt and Road Initiative has on the cities it connects.
---
︎ Image by Laura Henneke.